Episodes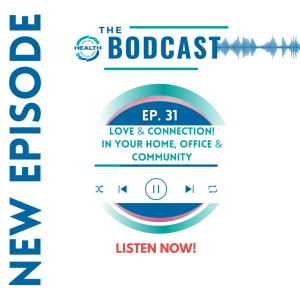 Friday Feb 18, 2022
Friday Feb 18, 2022
This is one of the highest vibrations on planet earth!
Whether current events, the influence of technology, or the simple lack of meaningful interaction has pulled us apart, these methods can bring us back together!
Did you know that loneliness is a higher risk factor for mortality than obesity and smoking? That's right, human connection is at the CORE of our life!
💙 Quizzes that improve connection at home: the Love Languages Quiz and the Communication Style Assessment
💙 The "Bank Account" analogy - from a world class marriage counselor
💙 FUN ideas for spreading love and connection in your community and around the home & workplace
💙 Tips for RECEIVING love (that's right - you need to receive it too!). Sometimes, people give and give and give, and have a hard time receiving... we'll talk about how to crack this! ​ ​​
30 minutes of entertaining & educational fun 🎉
Find out more at www.holistichealtheducators.com